ST-2000 device produce stylish and beautiful, in addition to functional role, it can be added to the beauty of your workplace. High strength in design is not forgotten. For making device used highly resistant and anti-static material.
Front view
In this section, there are user keys ,card reader, fingerprint sensor.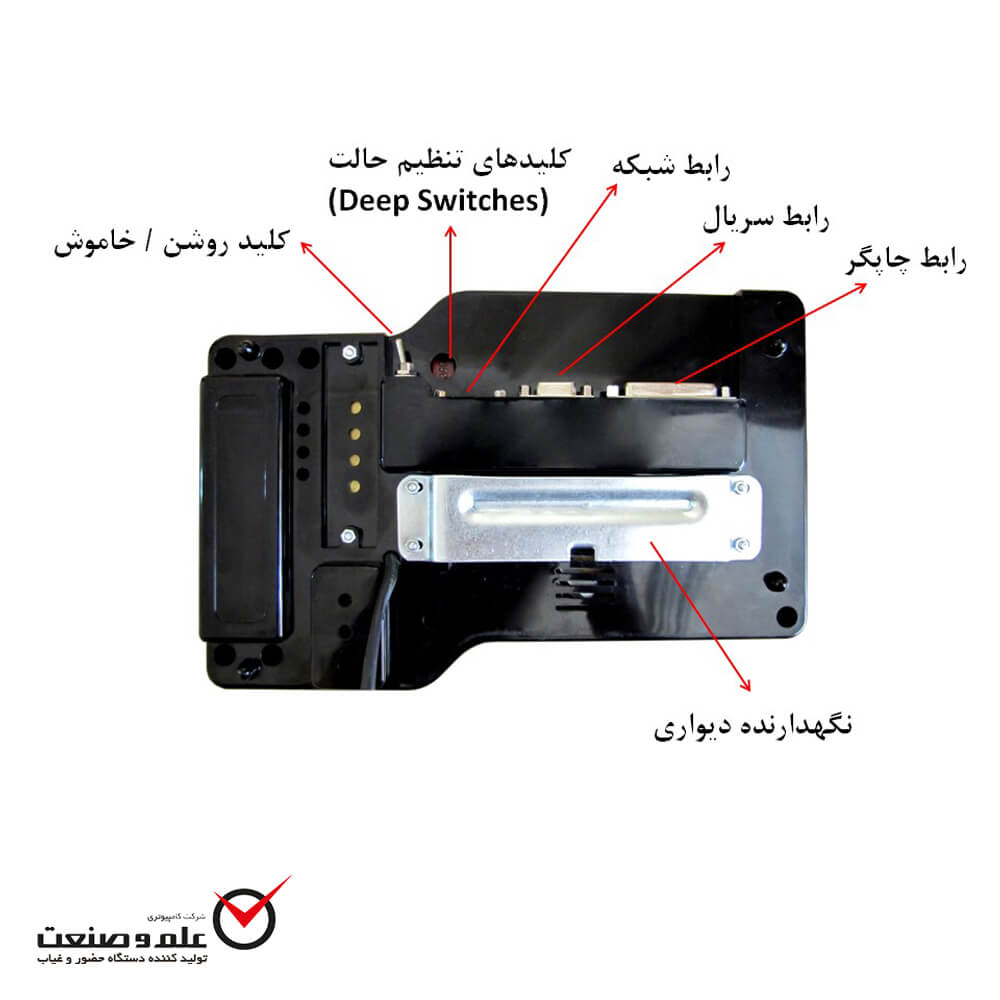 Back view
In this section: on/ off keys , port, output is located.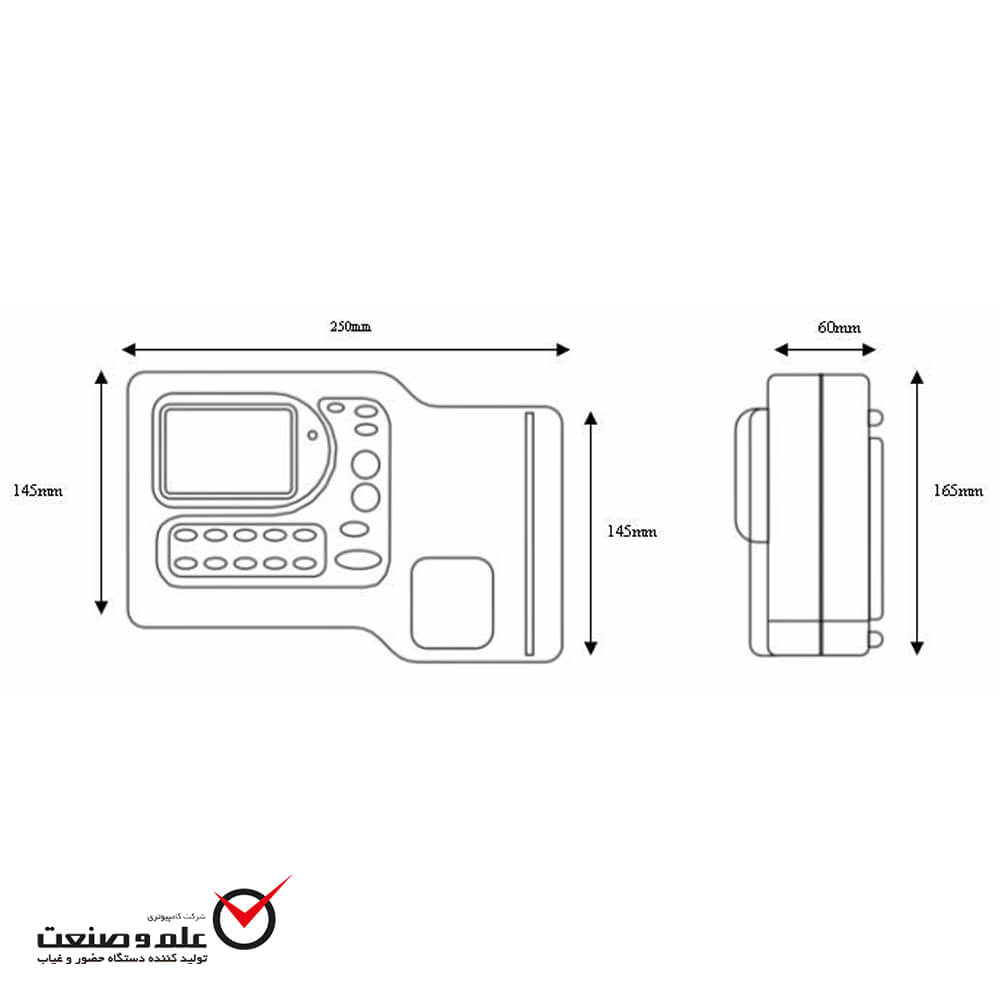 Weight and dimension
Width : 165mm
Length : 250 mm
Thickness : 60 mm
Weight: Net Weight : 1.7 kg, Gross Weight: 2.1 kg