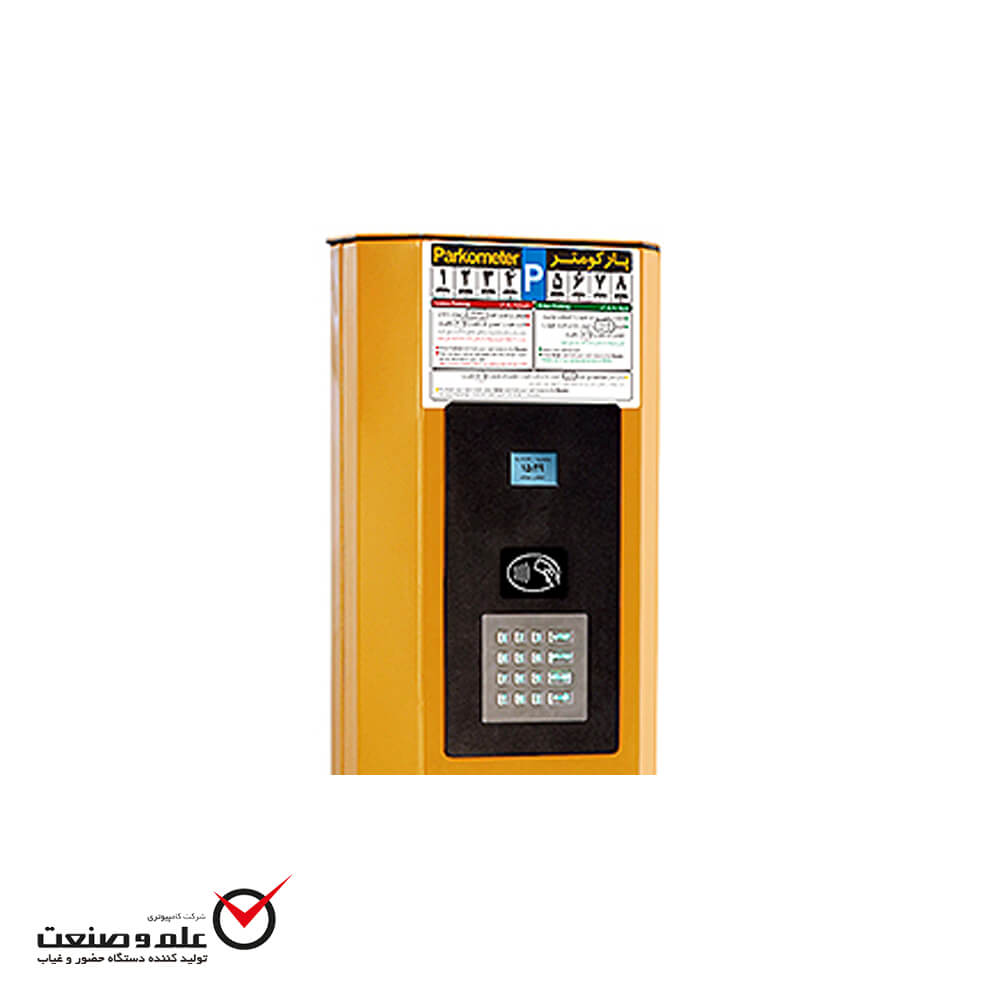 Elmosanat Co. relaying on more than 2 decades of continuous and valuable experience in Time attendance, Sport Club, parking, restaurant, etc. based on RFID, and Biometric identification technology
which allocated to the domestic market.
The company puts most of its efforts on researching market requirements, designing and producing specific system for them.
In this section, a team gathered from experts work as the company " project unit". They pursue following steps to achieve a specific system with innovative ideas included.
Features
Only and the first intelligent Parking Meter with RFID technology in Iran.
Increase comfort and security of citizens to use urban services and abuse reduction
Right economic explanation for citizens
Human respect and help to promotion of public culture
Help to increase the beauty of urban furniture
Facility of use of technology to drivers and citizens
Facility of control for police
Control 8 park places at the same time by device.
Use lifetime battery instead of cabling costly
Data transfer via GPRS
Delete of human error
Change the job position to high ranks …
Cost reduction, in order to develop parking places.
Ability to calculate accurately and with return the remained credit capabilities to the users´ card
Upgrade ability
Receive and check the request of clients
Market requirement about new products
Achieve to the idea of new product, attention to user requirement.
Feasibility study
Project design in technical meeting of company for economic
Design, analysis of software and hardware module, using the standard method, update and advanced.
Prototyping, QC,
Implementation of product, and users´ feedback
Risk production and products offer
Technical Features
Dimension:  158*10*20 cm
Weight:  20 kg
RFID : ok
Battery :  ok
GPRS : ok
Traffic: up to 8 vehicles simultaneously